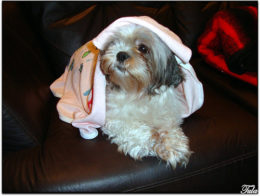 NYC Guitar School Hold No Secrets!
Hey Joe Guitar might be one of NYC's top guitar schools, but that doesn't mean we have no other interests. We do – and we are especially fond of gripping "whodunit" mysteries.
Recently, we came upon a news report that caught our attention. It's about a Mozart museum in Vienna putting on an exhibit focusing on whether Antonio Salieri had really murdered Mozart – as many people believe.
The article inspired us to look into other music mysteries, which, like the one surrounding Mozart and Salieri, remain unsolved to this day.
Carrying their secrets to the grave
Let's start with Mozart. Did the Italian composer Salieri poisoned his more famous rival, as the 1984 movie, "Amadeus" suggested? Rumors of intentional poisoning started circulating soon after Mozart's untimely death at 36 and, in fact, Salieri had allegedly confessed to the act. All this, however, is speculation based on diverging reports, and there is no evidence to prove (or disprove) Salieri's guilt.
As a matter of fact, there are several different variants of what (or who) might have killed Mozart – including kidney failure, rheumatic fever, and eating bad pork chops – but no definite answer. One thing we are fairly sure of is that the butler didn't do it.
The plot thickens…
The mystery around Mozart's death has captured the public's imagination the most, but it is certainly not the only one. Here are just a few of other unresolved music whodunits:
Baroque violinist Jean-Marie Leclair was stabbed to death in Paris in 1764. The suspects included his ex-wife and nephew, but that's all we know.
Another famous composer whose death is shrouded in mystery is Peter Tchaikovsky, who died in 1893 at age 53. The official cause listed was cholera, but there were some suspicions that Russia's ruling Tsar had something to do with Tchaikovsky's demise. We'll probably never find out what really happened to the composer of "The Swan Lake" and "The Nutcracker."
Enquiring minds want to know…
You might be thinking by now that all the music mysteries relate to suspicious deaths. True, some of them do, including the one about Baroque composer Alessandro Stradella, who was stabbed to death in 1682 but his killer was never found.
Still, there are some mysteries that are not about death at all, but rather about puzzling events associated with renowned composers or pieces of music. For instance, questions are still raised about the identity of Beethoven's "immortal beloved" to whom the composer sent a love letter in 1812. Or where the 16th century English composer Thomas Tallis was buried – the site remains unknown to this day.
There are also other intriguing music facts that are still inexplicable.
What about mysteries that have been solved at last? Let's fast-forward to the 20th century, 1972 to be exact. There had been a long-running speculation about who was the subject of Carly Simon's hit, "You're so vain."
The usual list of suspects included past boyfriends Warren Beatty, Mick Jagger, and Kris Kristofferson, among others. In 2010, Carly finally shed light on a nearly four-decade-old secret: the "vain" man she sang about was record producer David Geffen. We really didn't see this coming!
We have nothing to hide!
Here's one fact that is NOT a secret: the excellence of our New York City music teachers.
Whatever instrument or music style you'd like to learn, a competent instructor will come to your Manhattan, Brooklyn, or Riverdale home or office and give you personalized lessons.
There's no mystery about that at all!
Photo by: Celisa B.M.Serra