NYC Music School | Joe Berger Will Match You With The Best Music Teacher Anywhere!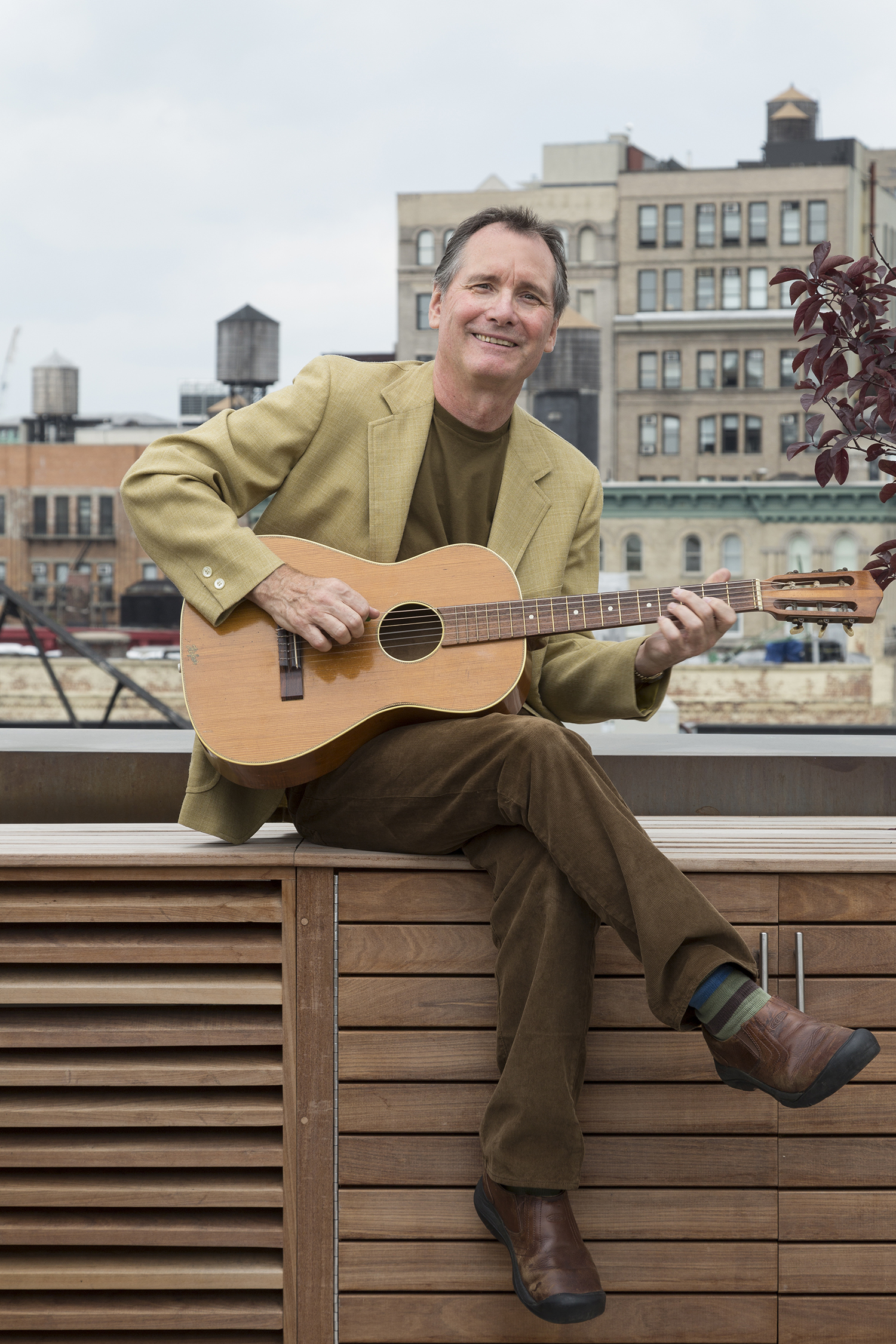 Hey Joe Guitar founder Joe Berger is a fourth- generation New Yorker.  He has decades of experience helping adults and children develop an interest in music.  Are you a parent interested in helping your children to learn about music?  Joe will work with you to help you find the best music teacher possible. Joe lives with his family in New York City. He founded Hey Joe Guitar Music School in 2007 when friends kept asking him to recommend music teachers for themselves and their children.  Based on this experience Joe decided to launch Hey Joe Guitar to serve as a vehicle for providing the highest quality, private, in-home music lessons in Manhattan and Brooklyn.
Ever since founding Hey Joe Guitar Music School, Joe has taken pride in being personally involved with vetting teachers, monitoring their success at teaching and, most importantly, choosing the best music teachers for Hey Joe Guitar students. Starting in 2009, along with his childhood friend and musician Teddy Wender, Joe founded the nonprofit organization MusiCan. It puts music programs in public schools in the city's most disadvantaged neighborhoods.  This charitable effort is central to the mission and values represented at Hey Joe Guitar Music School.
We're pleased to let our students know that a portion of all money paid by students for music lessons supports this important effort. Joe's passion for music started when he was a child growing up in Great Neck, Long Island. As a teen he played in many bands, including Room 404, and "The Living Few."  Some of his early bandmates went on to careers that have made a mark on the music industry.
Joe studied music composition at the California Institute of the Arts with famed musicians and composers Bill Douglas, Morton Subotnick, and Ravi Shankar. After college, Joe returned to New York City. He performed with music greats B.B, King, Al Jarreau, Bette Midler, Barry Manilow, John Abercrombie, and Todd Rundgren, among numerous others. Joe is a fan of The Beatles and Miles Davis. And he's also drawn inspiration from Long Island jazz guitarist and teacher (the late) Joe Monk, whose creative teaching methods and philosophy are legendary. In addition, Joe was a member of, and toured extensively with, Stars on 45, the 1980s novelty band that started the medley craze. Joe takes pride in the fact that many of the parents whose children are Hey Joe Guitar Music School students refer him to other parents. They often tell their friends: "Joe Berger is terrific at helping you find the best music teacher for your children." He says: "I am committed to referring only the very best instructors with high teaching standards — our teachers are individuals I would bring into my own home to teach my child." So give us a call and find out how Joe can work with you personally to find the best music teacher for your children. Contact Us
In short, here's a partial list of musical artists Joe has performed with: