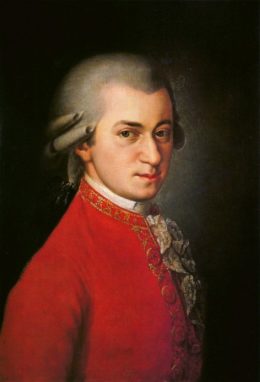 Music Fit for a King, With Manhattan Guitar Teachers
Asked what special skills were needed to compose music, Johann Sebastian Bach replied: "There's nothing remarkable about it. All one has to do is hit the right keys at the right time and the instrument plays itself." Of course, Bach knew a thing or two about music writing, having composed well over 1,000 pieces. However, he may have underestimated the effort involved in creating music – it takes MUCH more than just hitting the right keys!
Still, quite a few people – distinguished in their own right – believed that composing is as easy as do-re-mi, and tried their hand at it. Not surprisingly, they didn't go down in history as brilliant musicians, but they certainly deserve a round of applause for their effort. Who where they and what musical wonders did they create? Let's have a look.
Jacks of all trades
We know King Henry the VIII as a brutal wife killer, so it is difficult to imagine him as being sensitive enough to write music. But he did compose some songs and instrumental works, including a merry-tuned one he named Pastyme with good companye and Tandernaken . Russian writer Leo Tolstoy is best known for his literary masterpieces like War and Peace and Anna Karenina. Not many people know, however, that in his youth he composed a short (lasting about a minute) waltz . Also in the 19th century, German philosopher Friedrich Nietzsche, took a quill pen to a lined paper and created a composition called Manfred Meditation . Upon receiving the score, the famous conductor Hans von Bülow wrote to Nietzsche: "Have you no better way to kill time?" And how about this: we don't usually think of scientists as musically-minded, so it may come as a surprise that the 18th century astronomer William Herschel, who discovered Uranus in 1781, took enough time away from his telescope to compose a total of 24 symphonies ! Poet Ezra Pound is perhaps less of a surprise as a composer, because there is more congruence between poetry and music than astronomy and music. Be it as it may, Pound wrote two operas, The Testament of François Villon and Cavalcanti. There have been more famous people from various walks of life who composed as a hobby. It only goes to prove that creativity has no limits!
Musical talent
At Hey Joe Guitar, we like people who open their minds to all kinds of interests and activities– especially the musical ones. We are proud that our teachers are not only gifted musicians in their own right, but also pursue many other interests. Would you like one of out multi-talented teachers to come to your Manhattan, Brooklyn, or Riverdale home or office and give you or a family member a lesson? Contact us and we'll send over a teacher who will compose a personalized lesson plan just for you!
Photo by unknown, available under Creative Commons Licence.