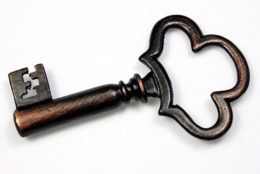 The Keys to Success, With New York Music Lessons
The quintessential American inventor, Thomas Edison, once famously said that "genius is 1% inspiration and 99% perspiration." That may very well be true, though some people may disagree about the percentage of inspiration that goes into the process of creating. Speaking of which – have you ever paused to wonder from where musicians draw inspiration to get their creative juices flowing? And, what do they hope to achieve with each piece of music they write?
After all, beautiful music doesn't just "write" itself, nor does it magically fall from the sky. It needs that "flash of brilliance," which could be described as a combination of ideas, imagination, ingenuity, as well as a wide range of emotions. Obviously, inspiration is not tangible, so it defies definition. Plus, it is not generic but specific to each artist. Happily, some of them have given us a glimpse into the thoughts and feelings that were the driving force behind their creations.
The keys to success
Let's begin with some famous composers of yore. Their quotes are self-explanatory, but we are highlighting the words that are the key to their creative process: Johannes Brahms : "Without craftsmanship, inspiration is a mere reed shaken in the wind." Frederic Chopin : "Simplicity is the final achievement. After one has played a vast quantity of notes and more notes, it is simplicity that emerges as the crowning reward of art." J.S. Bach : "I was obliged to be industrious. Whoever is equally industrious will succeed equally well." Robert Schumann : "To send light into the darkness of men's hearts – such is the duty of the artist." W.A. Mozart : "Neither a lofty degree of intelligence nor imagination nor both together go to the making of genius. Love, love, love, that is the soul of genius." Giacomo Puccini : "Inspiration is an awakening, a quickening of all man's faculties, and it is manifested in all high artistic achievements."
That is how it's done!
What about the more recent musicians? Let's listen: Yo-Yo Ma : "Passion is one great force that unleashes creativity, because if you're passionate about something, then you're more willing to take risks." Luciano Pavarotti : "People think I am disciplined. It is not discipline, it is devotion. There is a great difference." Billy Joel : "Musicians know what it is like to be outside the norm – walking the high wire without a safety net." Paul McCartney : "There's nothing wrong with melancholy. It's an important color in writing." Andrea Bocelli : "Destiny has a lot to do with it, but so do you. You have to persevere, you have to insist."
We'll inspire you!
When we look at all the character traits that each of the above musicians mentioned, we realize that our Hey Joe Guitar teachers possess the very same "inspirational" skills: craftsmanship, passion, hard work, perseverance, and many other qualities. Foremost among them are extensive teaching experience, patience, and an excellent way of "connecting" with their students. Please invite us into your Manhattan, Brooklyn, or Riverdale home or office, and let us give you inspiration to develop your musical skills.
Photo by unknown, available under Creative Commons Licence.