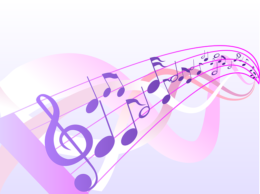 New York Music Lessons Will Never Change Their Tune
Welcome to 2015! We don't know about you, but to us the New Year feels – at least so far – pretty much the same as 2014. And while the "old" year is still fresh in our minds, let's go back in time and revisit the music highlights of 2014.

As you know, the music scene is not static; as a matter of fact, it changes so quickly – not just from one year to another but also from month to month – that someone who is not an all-out music fan may not be able to keep up with all the developments.
Ask yourself this: do I remember which songs topped the pop music charts in 2013? More than likely, the answer is "NO!" Let us refresh your memory: that year's top three songs on Billboard magazine's list were "We Can't Stop" by Miley Cyrus, Kacey Musgrave's "Follow Your Arrow," and "Royals" by Lorde. If this seems like ancient history, it is, at least by the standards of the fast-evolving and ever-changing music industry.
The 2014 hit parade
You may have better luck remembering last year's hits. But if not, we are here to remind you which songs reached the top of the charts and made the proverbial "killing" in 2014.
The first on the "Official Top 40 Most streamed Songs of 2014" is "Rather Be" by Clean Bandit ft. Jess Glynne, followed by Pharrell Williams' "Happy" , and, in the third place, John Legend's "All of Me" .
Last year's biggest selling artist albums are: "X" by Ed Sheeran, "In the Lonely Hour," by Sam Smith, and Coldplay's "Ghost Stories." However, interestingly enough, Forbes magazine points out that "in 2014, not a single artist's album has gone platinum." Only one album "has managed to sell over a million copies:" the ever-popular Frozen soundtrack.
Enquiring minds want to know: what songs and artists will be most popular in 2015? We promise to update you…a year from now!
We are not quick-change artists!
As we mentioned, music industry is in a constant whirl – what's "in" today may very well be "out" tomorrow. You may be wondering whether anything in life, other than death and taxes, remains the same – always present and always dependable.
Thankfully, some things never waver. Our music lessons and teachers are impervious to all the changes in the music charts. Therefore, when one of our teachers comes to your Manhattan, Brooklyn or Riverdale home or office, you can expect the highest quality of instruction – year after year.
Whether they teach the guitar, trumpet, or any other instrument, these talented folks are always "hot" and "trendy."
Photo by unknown, available under Creative Commons License