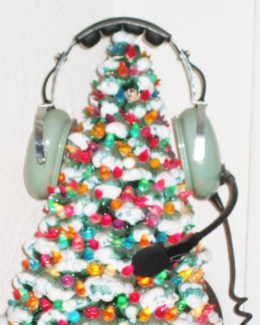 Learn the Art of Caroling, With Manhattan Music Lessons
"It's beginning to look a lot like Christmas; Soon the bells will start, And the thing that will make them ring Is the carol that you sing Right within your heart." Can you imagine the Christmas season without the carols? We are guessing not (unless you have a Scrooge-like disposition), because these songs are an integral part of the holidays. But before we go any further on this topic, this may be a good time for a little historical reality check: did you know that in 1659, Puritans who settled in America actually banned caroling for about 20 years because they associated it with singing, dancing and drinking – all the practices they found reprehensible. In fact, before 1800, celebration of Christmas by singing was regarded as a rowdy and potentially violent activity.
All this to say that caroling did not always enjoy the wholesome image depicted in Victorian art or Normal Rockwell's paintings. Having said that, most people today enjoy listening to (or singing) Christmas songs, because they reflect the spirit of the holidays. But as much as we love traditional renditions, we are also fond of less conventional, but nevertheless beautiful, versions. Let's explore some of them.
They did it their way
Many people associate one of the most popular holiday songs, "White Christmas," with Bing Cosby. However, we also like this more modern version of the old classic, performed here by an Australian group, Human Nature. Then there is this gripping a capella rendition of "Little Drummer Boy," by five vocalists who form an American group Pentatonix. We also like the way the duo of Sugar & the Hi-Lows bring a retro swag to "Jingle Bells ." And how about the smoky -voiced Nora Jones putting her own touch on "It Came Upon a Midnight Clear ?" Last but certainly not least, we find these two mall flash mobs really great, because they bring an element of surprise to on-lookers: "Home for the Holidays and "Hallelujah Chorus ."
Spreading the cheer (all year round)
Christmas comes but once a year, but we don't have to tell you that music lessons know no seasons. That's why our teachers will come to your Manhattan, Brooklyn, or Riverdale home or office regardless of what time of the year it is. And when they arrive, you don't have to deck the halls with boughs of holly. The only thing you need is your guitar, violin, or whatever other instrument you play. That and a festive mood!
Photo by unknown, available under Creative Commons License