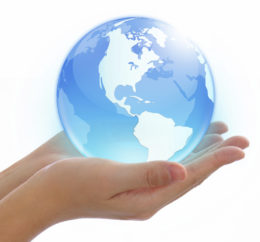 Manhattan Music Lessons Will Give Your Peace
Can music change the world? We certainly hope that it can, but if this were totally true then there would be no wars or conflicts of any kind, and we'd all live in peace and harmony. But even if music can't eradicate all evil, it can inspire political and social actions – the ones that raise our consciousness and awareness about various issues. In that way, music can (and does) bring about meaningful change in the lives of many people.
That's because by appealing to our emotions, music has the ability to "drive home" even the most complex issues and motivate us to find solutions to whatever ails our world – violence, poverty, famine, injustice, and other problems. Let's have a look at some of the many songs that have, at various points in the recent history and different countries, inspired and empowered us to action.
Fighting spirit
In the midst of the Civil Rights movement, Bob Dylan's 1964 song, "Times They Are A-Changin' " incited the entire generation to fight against segregation and oppression. Also in the 1960s, the Vietnam War sparked a lot of protests, the spirit of which was reflected in Pete Seeger's beautiful ballad, "Where Have All the Flowers Gone . And there was also John Lennon's unforgettable call for peace . In the next decade, other hot-button issues were the topics of many songs. For instance, Marvin Gaye's "What's Going On " addressed not only the war, but also poverty and drug abuse. And Joni Mitchell's 1970 hit "Big Yellow Taxi " highlighted environmental concerns, which are still very much relevant today. Throughout the 1980s, 90s, and into the 21st century, many musicians continued to raise our awareness about a variety of problems in our society, urging us to take action both globally and in our own communities. Just as an example, in 1985 Steven Van Zandt formed the group "Artists United Against Apartheid" to protest apartheid in South Africa. The same year, Bob Gedolf organized a benefit concert that raised $245 million for famine relief in Ethiopia. And of course U2's Bono has written and performed a number of songs of both social and political nature.
Life-altering music
As you can see, music has the power to do a lot of good in this world of ours. And what is your role in the larger scheme? Only you can answer this question, but here's a fact: even if your music doesn't unilaterally bring about world peace, it will very likely lift the spirits of those around you AND make you a more aware global citizen as well. How do we know this? There is actually evidence out there showing that musicians are sensitive people, finely tuned to the emotions of those around them. And people who are sensitive and compassionate are the ones who care about making a positive impact on the world around them. That is one more reason (in addition to so many others) why you or your child can benefit from music lessons. Contact us and we'll send one of our excellent teachers right to your Manhattan, Brooklyn, or Riverdale home or office. The impact of music is global, but it starts in your home!
Photo by unknown, available under Creative Commons License