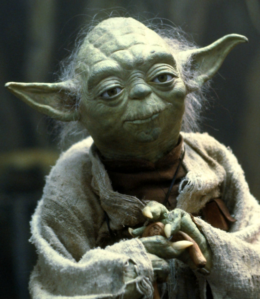 Manhattan Music Lessons Will Keep You Earth-Bound!
Last month, a major cinematic event took place, creating a galactic-size explosion right here on Earth: the premiere of the 12th movie in the epic "Star Wars" series, titled "The Force Awakens ." This statement probably elicits two reactions: the rolling of the eyes by some, and the unbridled excitement by others. Whether you are part of the first or the second group, the fact remains that the "Star Wars" franchise is a…force to be reckoned with, and not only for the sci-fi fans.
We will not weigh in on the artistic or other merits of the films, and even less so on the plausibility of the plots (we certainly don't want the Empire to Strike Back at us!) What we do feel comfortable doing is exploring the soundtracks from these movies.
Space music made on Earth
Here is the background information you may or may not have known: the music of all 12 "Star Wars" films (which were released between 1977 and this year) was written by American composer John Williams and performed by London Symphony Orchestra. Williams said he created the music to "represent the ideas of heroism and adventure" – themes that feature prominently in all the episodes. To achieve that effect, he used a variety of musical styles, culled from, among other sources, 20th century composers like Richard Strauss, Gustav Holst, and Igor Stravinsky. Six of the 12 movies feature the same opening score, "Luke's Theme " additional, separate pieces were created specifically for each film. For instance, "The Arrival at Naboo " is a theme song from "The Phantom Menace;" "Attack on the Clones" featured "Ambush on Coruscant " and "The Ice Planet Hoth was a score from "The Empire Strikes Back." What about the most recent movie? Watch Williams himself conduct the opening track . Obviously, we covered only a small fraction of the music featured in all the "Star Wars" movies. Would you like to hear more? Here is a nice compilation .
No Yoda or Jedi – just people!
The "Star Wars" films are set in a far-away galaxy populated by alien creatures, robotic droids, and other characters, both good and evil. Many of our teachers are huge "Star Wars" fans, but their feet are firmly grounded right here, on Earth – New York City, to be more precise. And that is very convenient, because they don't have to travel through space to land in your Manhattan, Brooklyn, or Riverdale home or office. And, they won't be carrying light sabers either (that would be too weird!) – just their guitars, violins, or whatever other instrument you are learning to play. Instead of delving into the mysteries of the Force, they will help you discover the wonders of music!
Photo by unknown, available under Creative Commons License