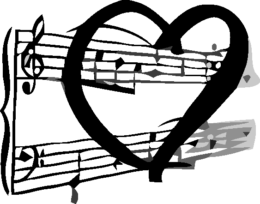 Manhattan Guitar Lessons
Welcome to the month of May, which is a bridge of sorts, connecting spring ad summer seasons. There are quite a few special occasions to be observed this month. For instance, if you are a fan of Luke Skywalker, Han Solo, Yoda, and company, today is the day to say "May the Force Be With You" and celebrate the Star Wars story that binds our galaxy together.
However, the Star Wars Day is not the only major (at least to some) observance this week. Another is the National Music Week, which is celebrated From May 1 to the 8th. Do these two seemingly different events have anything in common? Actually, they do: The soundtracks from the "Star Wars" franchise are…out of this world!
So much to celebrate!
The question of why we should celebrate music is, we think, redundant. But even though the answer is obvious, here are some of the reasons: Music is a health-booster: it's good for the heart and the mood. It also relieves stress and anxiety, boosts the immune system, promotes better sleep, and heals your soul. There are mental benefits as well. For instance, it has been scientifically proven that playing an instrument is conducive to academic and professional success. That's because music boosts confidence and self-esteem, leading to better social skills. It also bolsters focus and concentration. And let's not forget that holding and playing an instrument improves motor skills, coordination, and agility by working all the major muscle groups. So there you have it – all the excellent reasons to celebrate the National Music Week.
Let there be music!
Now, let's look at some ways to celebrate this event. You could, for instance:
Decide to start music lessons on an instrument of your choice. It's really easy – just contact us and we will send one of our awesome teachers right to your Manhattan, Brooklyn, or Riverdale home or office.
One of the many perks of living in New York City is the sheer abundance of music events. Attend as many as you can. For example, the Met Orchestra is kicking off its new season this month with a diverse repertoire. Or see Billy Joel in concert at Madison Square Garden.
We are guessing you won't be able to attend all the events, but at least you know they are there! Enjoy the music – this week and beyond.
Photo by unknown, available under Creative Commons Licence.