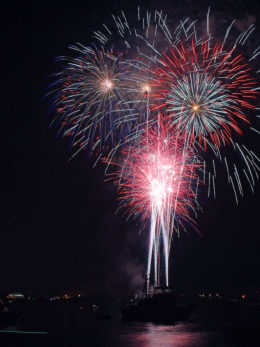 A Look at 2015's Music Anniversaries, Courtesy of New York Guitar School
Today is the last day of 2015 – congratulations, we made it! We are now looking forward to tomorrow – and the other 364 days of the new year, which we hope will be peaceful in our city and around the world .
But before 2015 becomes the "old" year, let's look at some of the musical anniversaries that came up during the past 12 months. We are guessing you were not aware of many (or any, for that matter) of these milestones, but it's never too late.
Has it really been that long?
Yes, it has! Time sure flies, and before you know it, two-digit anniversaries sneak up upon us. Let's go down a list of musical anniversaries of 2015, starting with the 60th: on July 9, 1955 the song Rock Around the Clock , a hit for Bill Haley and His Comets (and the theme from the film Blackboard Jungle), became the first rock 'n' roll song to reach No. 1. And can you believe it has been half a century since Bob Dylan recorded (on June 15, 1965) Like a Rolling Stone . Four days later, the actual Rolling Stones released (I Can't Get No) Satisfaction . Interestingly, Rolling Stone Magazine recently placed both hits as No. 1 and 2, respectively, on its list of the greatest songs of all time. The summer of 1965 continued to be prolific for music: on August 15, the Beatles performed at Shea Stadium in New York during their first U.S. your. July 26 marked the 40th anniversary of Van McCoy's The Hustle , which was a huge disco hit in those days. We don't know about you, but to us 1985, the era of big hair and shoulder pads, seems like only 30 years ago… October 26 of this year marked three decades since Whitney Houston had her first No. 1 song with Saving All My Love for You . Moving on: August 4 of this year marked the 25th anniversary of the day Mariah Carey had her first chart topper with Vision of Love . Twenty years ago, two sad events occurred in the music world: On March 31, 1995, the most popular Tejano singer, Selena, was shot to death in Corpus Christi, Texas. And on August 9, Jerry Garcia, leader of the Grateful Dead, died of a heart attack. . These are just some of the milestones that happened in 2015. Aren't you glad we told you?
We are a class act!
Now, you may not know this, but 2015 also marked the 8th anniversary of the founding of Hey Joe Guitar. All these years, our teachers have tirelessly traveled all over New York City to give music lessons to students in their Manhattan, Brooklyn, and Riverdale homes and offices. We can promise you that 2016 will be no different: you can always count on our school to provide the best private lessons and teachers in the city. This will be our New Year's resolution for many years to come!
Photo by unknown, available under Creative Commons License