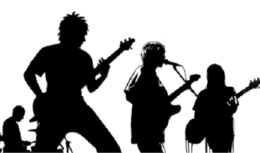 New York Music Lessons Will Make Your Spirits Soar!
Summer's gone and a lot of people are suffering from a condition known as "seasonal affective disorder" (SAD) – a type of depression that's related to changes in seasons. But if you are a New Yorker, there is no need to feel sad (or SAD) at the passing of summer. That's because there are plenty of events going on around the city and adjoining areas this month that are sure to lift your spirits and improve your mood.
For music lovers, the choice of offerings is huge, from excellent Broadway musicals to classical concerts. This may also be a good occasion to remind you that a pre-eminent New York institution, the Carnegie Hall, is celebrating its 125th anniversary this year with an exciting new project. But that's not all: there are also a number of pop, rock, jazz, and other performances taking place around the city. Let's have a look at some of them.
Music, music everywhere!
From now until December 17, New York's own Billy Joel will be performing with the help of his revolving piano at Madison Square Garden. And in case you didn't know, to date, Billy has set a record for most performances at Madison Square Garden! And if you a fan of Stevie Wonder, hurry up and get tickets for his October 14th performance at Prudential Center in Newark. The Who will perform at the same venue on October 25th – a good reason to hightail it to Newark not once but twice! The above performances are just "teasers" intended to whet your appetite. There are so many more musical events taking place this month in our area!
Music as a cure
We hope you agree with us that as New Yorkers, we are really lucky to have so many opportunities to hear great music all year round. Another thing to be grateful for is the possibility to take music lessons right in your own home or office, whether in Manhattan, Brooklyn, or Riverdale. We are not making this up: there is scientific evidence to prove that music is a real mood booster, regardless of what instrument you are playing – the guitar, violin, or anything else. So contact us and we'll send you an upbeat teacher who'll stop any SAD-ness in the tracks!
Photo by unknown, available under Creative Commons License