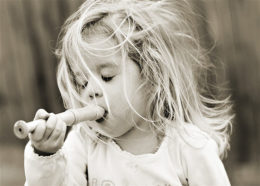 Manhattan Music Lessons: There's an Instrumental Difference Between the Bassoon and Flute
Your child has decided to learn to play an instrument– congratulations! Music lessons are among the best and most enjoyable after-school activities for kids of all ages.
The next step is to choose just the right kind of instrument – by "right" we mean one that is adapted to your child's age, size, and interests.
It is possible that you already have a specific idea of the instrument you'd like your son or daughter to play. Maybe you played the cello in your youth and would like your kids to continue the family tradition. Please, please resist the urge to influence your child's choice and nudge him or her in the direction you want to go. (Instead, consider continuing cello lessons yourself!)
So how exactly do you go about choosing an instrument for your child? Here are some tips:
A thought-out choice
There are two things to consider: your child's wishes, as well as his or her body type.
Let's start with the first criterion. Say your child has been begging for a drum set. Should you acquiesce? That depends on two factors: the child's age and the reason for this preference.
In a case of a very young child, the choice of an instrument may be just a whim. Maybe he saw it on TV and wants to have a set in the same way he'd want a new toy. So the question you should ask yourself is: is the child mature enough to know what he wants and does he have patience and discipline to follow through in a consistent manner?
If your child is a bit older, let's say a pre-teen, the choice of an instrument might be swayed by what her friends are playing. At that age, kids are easily influenced by their peers. As a parent, exercise good judgment in deciding whether a request for the electric guitar is based on a genuine desire to learn this particular instrument, or it is just a passing phase.
Size matters!
What if your child doesn't know which instrument he wants to learn? Let's go with the second factor, the body type and physical characteristics.
Keep in mind that your child should be able to handle the instrument with relative ease, both size- and weight-wise. And, he should maintain good posture while playing.
For instance, if your child is little (or just small for his age), the bassoon is not the best choice because of the wide spread of the finger holes. However, the recorder, flute or trumpet might be just the right fit.
As a general rule, any instrument that is big and / or heavy is not suited for a child – unless smaller and lighter versions are available, as is the case with the guitar, violin, cello, double bass, and others (ask us for a recommendation).
Different strokes
Here are some further guidelines that will help you choose an instrument based on your child's physical features:
Tuba is a great choice for kids with larger lips, while flute, recorder and clarinet are better for small lips.
To play the trombone, the student's front teeth should be even; if your child wears braces, he will be at a disadvantage.
Piano playing requires not only long fingers, but also hand dexterity.
What if a child has her heart set on a given instrument, but doesn't (yet) have the size, strength, or other physical attributes to play? Don't just give up the whole idea of music lessons – strike the iron while it's hot, as the saying goes. Propose another, more suitable instrument with the understanding that she can switch to her first choice in a few years. Very likely, one of two things will happen (both of them good): she will get to love the current instrument so much – and become so good at it – that she won't want to change; OR she will transition to the other instrument but still enjoy playing the first one as well.
Can we help?
Once the choice of an instrument is made, your child will need an excellent teacher. Don't look any further: our Manhattan music lessons are just the ticket. We will send a top-notch, highly experienced teacher to your home or office in Manhattan, parts of Brooklyn, or Riverdale section of the Bronx.
We really will take a great care of your child!