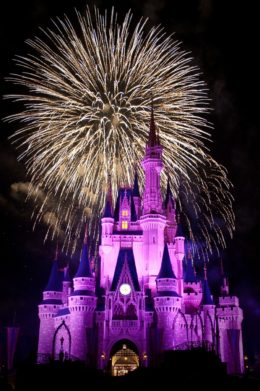 At New York Music School, We Believe in Magic!
Quick: what was the best-selling album of 2014? Here's a hint: winter weather. Still no clue? How about this: Walt Disney Records. And here is another one.
So now you know: the 2014 top seller is the soundtrack from the movie "Frozen", which has become the longest best-selling Disney track, beating records set by "The Lion King" a decade ago, and "The Sound of Music" 30 years before that.

This has made us reflect on all the soundtracks from Disney movies of yore – so many wonderful songs and memories!
A sentimental journey
What is the happiest place on earth? If you think it's New York City, we agree with you – it really is our kind of town. But actually, this title belongs to none other than Magic Kingdom, one of Walt Disney World's theme parks in Orlando, Florida (but you already knew this, didn't you?)
We are guessing that Magic Kingdom got this tagline for a simple reason that it really is fun for kids and adults alike. It's a place where Peter Pan can fly, Cinderella can find her Prince Charming with the help of a glass slipper, and wooden Pinocchio can become a real boy. In other words, it's a place where dreams really do come true (and to think that it all started with a mouse!)
It's easy to be happy in this enchanting kingdom, one that inspired so many fairy tales, quirky and lovable characters, and, of course, a multitude of songs. In fact, music from various Disney movies is among the most recognized around the world.
When we say "multitude" of songs, we are not exaggerating – by some count, there are well over 800 of them. Obviously, we can't list all of them here, but we'll try to give you a run-down on some of our favorites.
With a smile and a song
Nearly everyone who believes in magic knows such timeless classics as "When You Wish Upon a Star" from Pinocchio, "Some Day My Prince Will Come" from Snow White, "Once Upon a Dream" from Sleeping Beauty, "A Spoonful of Sugar" from Mary Poppins, and "The Circle of Life" from The Lion King.
But, there are so many more! We don't know which one is the fairest of them all, but we dare say all of them are …superfragilisticexpialidocious:
"A Whole New World," Aladdin
"Colors of The Wind," Pocahontas
"Part of Your World," The Little Mermaid
"The Bare Necessities," Jungle Book
"You'll Be In My Heart," Tarzan
"I've Got a Dream," Tangled
Let the magic (and music) begin
Did you know that Donald's nephews Huey, Dewey and Louie play the trumpet, accordion and bass, respectively? One of the seven dwarfs, Sleepy, plays the flute, and Goofy is a whiz at the trombone, flute, tenor saxophone, and trumpet (though not simultaneously).
Whether you'd like to learn to play one of the many Disney songs, or just master an instrument and make your own music – hakuna matata, your wish will be granted!
Our teachers are skilled at all of the above-mentioned instruments, and then some! And they don't need a magic carpet to show up at your Manhattan, Brooklyn or Riverdale home or office for a private lesson – they will take a subway.
To quote Jiminy Cricket, "the most fantastic, magical things can happen, and it all starts with a wish!"
Photo by unknown, available under Creative Commons License