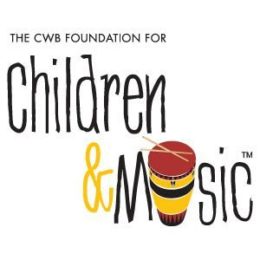 The end of the year is fast approaching and the spirit of the holidays is in the air.
Whatever kind of holidays you celebrate – Christmas, Hanukkah, or Kwanzaa – generosity towards others is always part of that celebration.
We at Hey Joe Guitar believe that holidays are all about giving. We hope that you share this belief and will donate whatever you can to a worthy cause that relies on contributions of people like us to be able to help those in need.
If you don't have a favorite cause of your own, please consider making a donation to one of ours. The following three organizations are working in the NYC area – that's our way of showing how much we care about our local communities.
First, we'd like to mention two organizations that focus on music, arts, and science education for children, who would not be able to access these services without financial aid. This is a very important cause for us because, just like the late Whitney Houston, we too believe that
"…the children are our future.
Teach them well and let them lead the way."
Hey Joe Guitar is eager to share our love of music with children across this great city of ours, but we know that, sadly, many parents can't afford to pay for lessons.
That's why the non-profit CWB Foundation for Children & Music provides music programs, including band workshops, chorus workshops, and private lessons, to schoolchildren in New York City's economically disadvantaged neighborhoods. We see this community outreach as a great way to bring our Manhattan music lessons to as many kids in NYC's public schools as we can. In fact, a percentage of our profits from Hey Joe Guitar are donated to this foundation.
Right now, our annual fundraising drive is on and we need an additional $12,000 to keep going. You can be sure and certain that every dollar you donate will be used exclusively for these music programs.
Please scroll down the site to contribute. Thank you!
New Yorkers Marina and Kevin Krim recently established this fund in memory of their young children, Lulu (Lucia) and Leo, who were killed in October 2012.
Both children loved attending various art and science programs, such as "Art Afternoons" classes at the Metropolitan Museum of Art.   "Unfortunately, there are many children who do not have access to these programs," the Krims say on the fund's website. "We created the Lulu & Leo Fund to help more children benefit from these education experiences in art and science."
Donations to the fund can be made directly through the website, by pressing the "Donate" button.
This Nobel Prize-winning organization is bringing medical services to people in 70 countries, where the need is the most urgent.
In the aftermath of Hurricane Sandy, which wreaked significant damage in our city and devastated parts of New Jersey as well, this organization has quickly responded, delivering aid to many victims, a number of them elderly or with disabilities, who were caught on the highest floors of buildings with no electricity or heat. This was the first time Doctors Without Borders brought pressing medical care to the United States.
All of us here in NYC were either hit by Sandy ourselves, or we know people who were. If it weren't for organizations like Doctors Without Borders, thousands of people would be left with no medical help. So please go the organization's website, and press the "Donate" button on the top bar.
Thank you so much for supporting the work of these organizations, and making a positive and meaningful impact on the lives of your fellow New Yorkers!
***